Beat Saber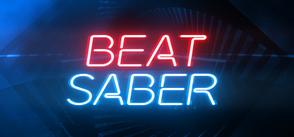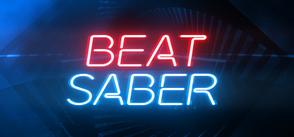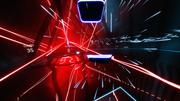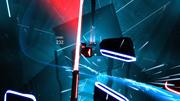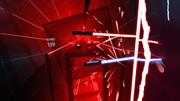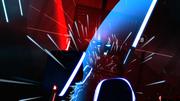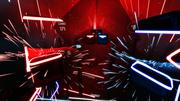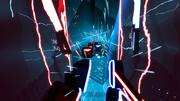 I OWN THIS
NOT INTERESTED
COMPARE PRICES
Steam

Updated:
OVERVIEW
Genre:

Game_Genres_Indie

,

Game_Genres_Early_Access

Developer:

Hyperbolic Magnetism

Publisher:

Hyperbolic Magnetism

Languages:

English
GAME DESCRIPTION
Beat Saber is a unique VR rhythm game where your goal is to slash the beats (represented by small cubes) as they are coming at you. Every beat indicates which saber you need to use and also the direction you need to match. All the music is composed to perfectly fit the hand made levels. Our goal is to make players almost dance while cutting the cubes and avoiding obstacles. Each cut is strongly supported by great sound and visual effects to emphasize the rhythm.
Features
Unique gameplay with a great feel - Beat Saber combines the satisfying feeling of cutting with emergent perception of rhythm.
Handcrafted levels & music - All the basic levels and music in the game will be handcrafted to emphasise the music rhythm. The results are incomparable to similar games with generated content.
Game accessibility - Anyone can understand basic game principles and play the game in just a few seconds.
SYSTEM REQUIREMENT
Minimum Requirements:
Minimum:
OS:
Windows 7/8.1/10 (64bit)
Processor:
Intel Core i5 Sandy Bridge or equivalent
Memory:
4 GB RAM
Graphics:
Nvidia GTX 960 or equivalent
DirectX:
Version 11
Storage:
200 MB available space
Recommended:
OS:
Windows 7/8.1/10 (64bit)
Processor:
Intel Core i7 Skylake or equivalent
Memory:
8 GB RAM
Graphics:
Nvidia GTX 1060 or equivalent
DirectX:
Version 12
Storage:
200 MB available space
FEEDBACK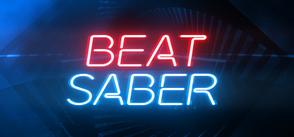 Beat Saber
What do you want to tell us about?
Found a cheaper price than above? Tell us more.
New Price :
Sold At :
URL :
How's the cover art quality?
FEEDBACK
All third party copyright, trademarks and trade names are the property of their respective owners or licensors. We make no warranty or representation in relation to them We do not claim or assert any rights, title or interest in these properties.
Except where indicated, Razer is not affiliated to the various third party sites in these listings. The accessing of sites, use and purchase of all games titles through the third party sites are subject to the
Terms of User/Service
of those respective sites.
If you believe that your copyrighted work is posted or made available on this software without your authorization and you claim infringement, please
contact us
with the relevant information.
REMOVE FROM WISHLIST OPEN IN STEAM