BlazBlue: Cross Tag Battle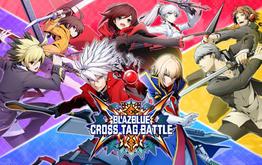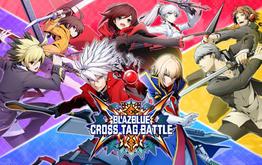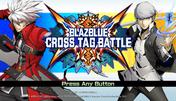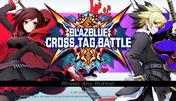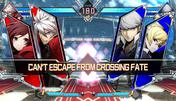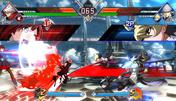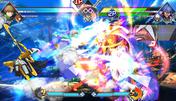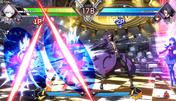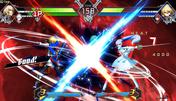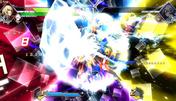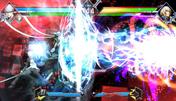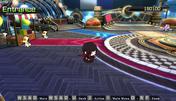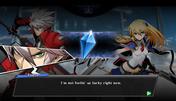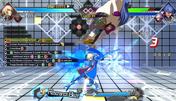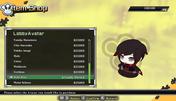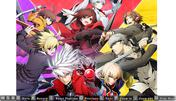 I OWN THIS
NOT INTERESTED
COMPARE PRICES
Updated:
OVERVIEW
| | | |
| --- | --- | --- |
| Genre: | | Action |
| Developer: | | Arc System Works |
| Publisher: | | Arc System Works |
| Languages: | | English, Japanese, Korean, Simplified Chinese, Traditional Chinese |
GAME DESCRIPTION
THE COLLISION IS INEVITABLE! THE IMPACT WILL BE UNAVOIDABLE!
An unrivaled clash of explosive proportions! The beloved BlazBlue franchise Crosses universes, Tags in fan favorites, and Battles it out in BlazBlue: Cross Tag Battle! Created through an all-star collaboration between BlazBlue, Atlus' Persona, French Bread's Under Night In-Birth, and Rooster Teeth's hugely popular RWBY web series, Cross Tag Battle celebrates the fighting genre for pros and newcomers alike! Choose your team in fast paced 2v2 team battles filled with the craziness you've come to love from BlazBlue, with all the tight mechanics, smooth gameplay, and gorgeous 2D graphics you expect from Arc System Works.
BlazBlue
, celebrating 10 years of fighting game excellence in 2018, is a series long beloved by the fighting game community for its deep and engrossing story, its vast cast of balanced characters, and its quick and kinetic gameplay style.
Atlus'
Persona
series, a worldwide RPG phenomenon and no stranger to the fighting game genre itself. Persona characters have appeared in Arc System Works games before, notable Persona 4 Arena and Persona 4 Arena Ultimax.
Under Night In-Birth
is veteran fighting game developer French Bread's first foray into an original title, coming hot off the heels of their success with the cult classic series Melty Blood.
Rooster Teeth's animated mega hit,
RWBY
, has been a popular franchise for years, crossing both gender and age barriers to become a mainstream hit. Characters from the RWBY series have never appeared in a fighting game before. Until now.
SYSTEM REQUIREMENT
Minimum Requirements:
Minimum:
Windows
OS:
Windows 7 / 8 / 8.1 / 10
Processor:
Intel Core i5 / i7
Memory:
4 GB RAM
Graphics:
GeForce GTX 650 / Radeon R7 250 or better
DirectX:
Version 9.0c
Network:
Broadband Internet connection
Storage:
20 GB available space
Additional Notes:
Requires a 16:9 resolution monitor for optimal performance.
FEEDBACK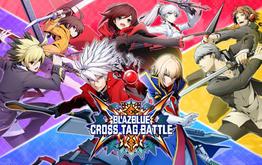 BlazBlue: Cross Tag Battle
What do you want to tell us about?
Found a cheaper price than above? Tell us more.
New Price :
Sold At :
URL :
How's the cover art quality?
FEEDBACK
All third party copyright, trademarks and trade names are the property of their respective owners or licensors. We make no warranty or representation in relation to them We do not claim or assert any rights, title or interest in these properties.
Except where indicated, Razer is not affiliated to the various third party sites in these listings. The accessing of sites, use and purchase of all games titles through the third party sites are subject to the
Terms of User/Service
of those respective sites.
If you believe that your copyrighted work is posted or made available on this software without your authorization and you claim infringement, please
contact us
with the relevant information.
REMOVE FROM WISHLIST OPEN IN STEAM