The Council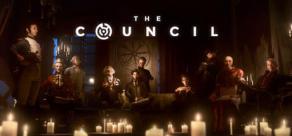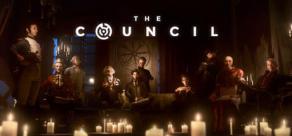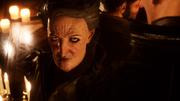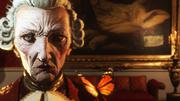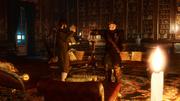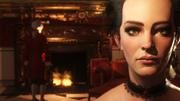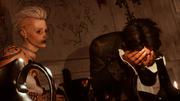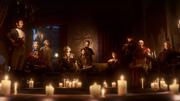 I OWN THIS
NOT INTERESTED
COMPARE PRICES
Updated:
OVERVIEW
| | | |
| --- | --- | --- |
| Developer: | | Big Bad Wolf |
| Publisher: | | Focus Home Interactive |
| Languages: | | German, English, Spanish, French, Russian |
GAME DESCRIPTION
About the game
Receive exclusive access to episodes 2 to 5 two days before their official release.  (Full Council Season gives access to all 5 episodes).
Sustaining a new vision of the adventure / narrative mode, his choices and character growth actually influence the unfolding of the episodes. With permanent and enduring consequences, there is no return, and with each step you find yourself increasingly plunged into a cast of seductive characters filled with obscure secrets.
The Council begins in 1793, with players taking on the role of Louis de Richet a member of secret society, who receives an invitation from the enigmatic Lord Mortimer to a noble event on a private island on the shores of England. This event is restricted to senior people, including Napoleon Bonaparte and President of the United States of America, George Washington. The strange nature of this private reception goes beyond the prestigious guests - Richet's own mother has recently disappeared on the island, while each and every one of the characters seems to have something to hide...
        Highlights
Immerse yourself in a tale of intrigue and manipulation in the style of a classic murder mystery;
Richet's many skills can be developed to align with his chosen approach to adventure.
Solve problems with diplomacy, delve into the occult to expand your historical and scientific knowledge or play as a detective and explore your perception with subtle points that make all the construction of new consequences; with 15 various skills to use and invest, players are free to discover the mysteries of the Council.
During confrontations, skills and limited resources can be used to gain the advantage and achieve the desired result.
The core of the board gameplay comes from manipulating and maneuvering through character encounters using the unique Social Influence system
Failure to meet does not mean "finished game", and no action can be resumed. The consequences are permanent and can result in persistent physical disfigurements or mental traits that help or hinder the rest of the player's adventure.
Players will be rewarded for their knowledge of each character's psychological vulnerabilities and immunities, as well as their preparations made during previous exploration and exploration.
SYSTEM REQUIREMENT
Minimum Requirements:

Minimum
OS:
Windows 7/8/10 (64-bit)
Storage:
15 GB
Processor:
Intel Core i3-2125 (3.3 GHz) / AMD FX-4100 (3.6 GHz)
Memory:
4 GB
Graphics:
1 GB, GeForce GTX 750 / Radeon R7 360
Recommended
OS:
Windows 7/8/10 (64-bit)
Storage:
15 GB
Processor:
Intel Core i7-3770 (3.4 GHz) / AMD FX-8370 (4.0 GHz)
Memory:
8 GB
Graphics:
4 MB, GeForce GTX 960 / Radeon R9 380
FEEDBACK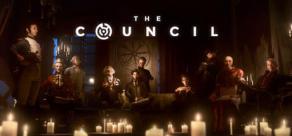 The Council
What do you want to tell us about?
Found a cheaper price than above? Tell us more.
New Price :
Sold At :
URL :
How's the cover art quality?
FEEDBACK
All third party copyright, trademarks and trade names are the property of their respective owners or licensors. We make no warranty or representation in relation to them We do not claim or assert any rights, title or interest in these properties.
Except where indicated, Razer is not affiliated to the various third party sites in these listings. The accessing of sites, use and purchase of all games titles through the third party sites are subject to the
Terms of User/Service
of those respective sites.
If you believe that your copyrighted work is posted or made available on this software without your authorization and you claim infringement, please
contact us
with the relevant information.
REMOVE FROM WISHLIST OPEN IN STEAM