Throne of Lies The Online Game of Deceit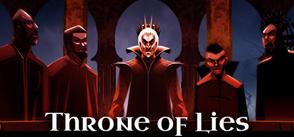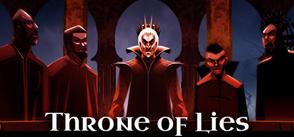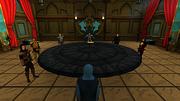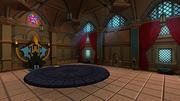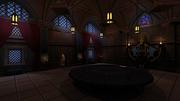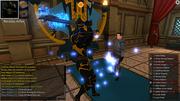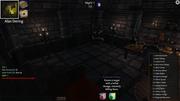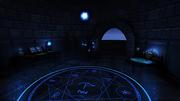 I OWN THIS
NOT INTERESTED
COMPARE PRICES
Steam

Updated:
OVERVIEW
Genre:

RPG

,

Strategy

Developer:

Dylan Hunt / Xblade

Publisher:

Imperium42™ Game Studio

Languages:

English, German, Arabic, Portuguese, Portuguese-Brazil, Traditional Chinese, Turkish, Russian, French, Spanish, Polish
GAME DESCRIPTION
About This Game
Throne of Lies is a 3D online, multiplayer game of mischief and betrayal, a "social deduction" game inspired by medieval politics, tabletop, and Werewolf/Mafia (1986).In a match of 16 players, each player is assigned a class and a faction -- no one knows who is who, but do know that there are traitors that want to kill you. Your objective is simple: Discover your allies, dispose of the rest.Experience more than 100 abilities, 35+ classes, 4 factions, and day/night phases containing unique abilities each night in a game where wit is more important than abilities. During the Night phase, the bad guys must conspire murder while the good guys must investigate clues to discover the traitors. During the Day phase, the good players will accuse the guilty of treason and execute them upon a guilty vote, while the bad guys will manipulate the evidence to point the fingers towards their own allies! Who shall you believe? Your life will depend on it.Additional Key Features:Social manipulation abilities - Funnel chat to the dead, silence players, twist words.Recruiting and converting system - Force a faction change, the class changing a "darker persona" with different abilities.King and royal system - The king is known, but his faction is not. Upon his death, step up to ascend the throne.Customized armor, weapons, and even auras - Executions abilities are tied to your equipped weapon.
SYSTEM REQUIREMENT
| | | |
| --- | --- | --- |
| Minimum Requirements: | | Minimum:OS: 7Processor: i3Memory: 4096 MB RAMGraphics: Intel HD 5000Network: Broadband Internet connectionStorage: 1 GB available spaceRecommended:OS: 10Processor: i5+Memory: 8192 MB RAMGraphics: NVIDIA GTX 970+Network: Broadband Internet connectionStorage: 2 GB available space |
FEEDBACK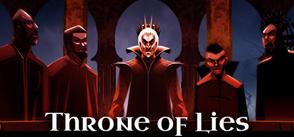 Throne of Lies The Online Game of Deceit
What do you want to tell us about?
Found a cheaper price than above? Tell us more.
New Price :
Sold At :
URL :
How's the cover art quality?
FEEDBACK
All third party copyright, trademarks and trade names are the property of their respective owners or licensors. We make no warranty or representation in relation to them We do not claim or assert any rights, title or interest in these properties.
Except where indicated, Razer is not affiliated to the various third party sites in these listings. The accessing of sites, use and purchase of all games titles through the third party sites are subject to the
Terms of User/Service
of those respective sites.
If you believe that your copyrighted work is posted or made available on this software without your authorization and you claim infringement, please
contact us
with the relevant information.
REMOVE FROM WISHLIST OPEN IN STEAM